IT'S TIME TO SHOP FOR HIM
And here it is ladies and gentlemen, the perfect gifts for 'his personality'. This is going to be a fun one to put together. Sometimes I find men a little easier to shop for, because lets face it, they aren't as complicated as us fabulous women! Below I have chosen a selection of personalities that seem to be most common in Men. Please do not take any offence to the chosen, remember this is a personality trait and fun ones too!
---
by Coco Louise
---
You won't get bored with this spontaneous, exciting and fun man. He indulges in new faces and places, he is constantly looking for the next adventure.
This personality loves the adrenaline, he likes to ski, skydive, bungee-jump, race, surf and even if he is heading for a regular lunch with you, remember there is something else planned up his sleeve and be prepared for the unprepared.
KREAFUNK
aGroove Bluetooth Speaker – Black Edition, $112.00
SUUNTO
3 Fitness, $299.99
ECTO HANDPLANES
Ecto Bodysurfing Handplane – Glass 11″, $199.95
DC SHOES
Mens Heathrow Shoe, $99.99
INCASE 
Compass Backpack, $119.95
ELEMENT
Knutsen Cap, $29.95
---
If he is not driving a nice car, on a yacht, or smoking a cigar at a whisky bar, you will find him playing golf or tennis.
Mr. Preppy cares about his image and sure spends time on his hair, skin and nails. He loves the ladies and seems to be a great sweet-talker.  ( cute )
ARNOLOFO DI CAMBIO
Cibi Double Old Fashioned Glass – Set of 2 – Clear, $230.00
AXIL ARGIATO
Cap-Toe Sneaker, $299.00
TED BAKER
Jaames Linen L/S Shirt, $199.00


CALVIN KLEIN
Medium Drawstring Swim Short, $89.95
FOSSIL
Calihan Aviator Sunglasses, $190.00
MR.SIMPLE
Tanner Short, $89.95
NEW ERA
9Forty LA, $40.00
The title says it all, he will sweep you off your feet with words and actions. His mindset of the world is romantic, which is a charm to many women. Mr. Romance is sensual and lures women in by making them feel confident in their own skin. Romantics are also in tuned with their emotional and feminine side, they enjoy cooking for others while listening to music such as jazz . A romantic, peaceful getaway or a candlelit dinner is a go to with this man.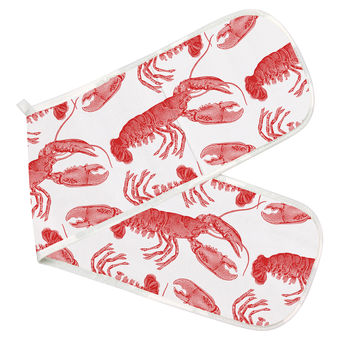 Thornback & Peel
Lobster Oven Glove, $48.00
SONY
Google Assistant Smart Speaker, $199.00
COUNTRY ROAD
Rilki Cheese Knife Set Of 3, $39.95
FOSSIL
Vintage Casual Rose Gold-Tone Steel Multi-Strand Bracelet, $119.00
AQUILA
Altair Piero Linen Shirt, $229.00
STAPLE SUPERIOR
Miguel Woven Lace Up, $89.95
CALVIN KLEIN
3-Pack Cotton Stretch Trunks, $99.95
RIEDEL
Margaux 1680ml Decanter, $195.97
MONTBLANC
Meisterstück Notebook Medium, $590.00
This guy is not afraid of anything, in fact he would do just about ANYTHING. He is most likely a biker or a bad a** rock & role musician or he is just super cool with tats, ripped jeans or joggers and gorgeous scruffy hair. Get him a Harley for Christmas or simply the below…

EMPORIO ARMANI
Lounge Joggers, $99.95
COUNTRY ROAD
V-Neck T-Shirt Pack of 2, $59.95
NIKE
Nike Free x Metcon, $179.99
BEATS BY DR DRE
Beatsx Wireless Earphones Decade Collection, $199.95
DIOR
Sauvage EDP 100ml Gift Set, $205.00
DIESEL
Full Guard Black Smartwatch, $466.65
CALIBRE
Mini Bead Double Bracelet, $59.00
When there is the latest technology/gadgets, he will be the first to own it. He can get a little competitive when it comes to owning the best. Mr.Gadget can be difficult to shop for, especially if you do not know what he already owns.
BOSE
Noise-Masking Sleepbuds, $379.95
BLACK EYE
Blackeye PRO KIT, $199.99
DJI
Mavic Air Flymore Combo, $1,599.00
NOKIA
Nokia Activité Steel Activity Tracker – Limited Edition, $229.99
Hybrid
Snoopy Checkered T-Shirt, $37.73
LEVI'S
512 Slim Taper Fit Jeans, $119.95
SOCKDAILY
3 Sock Gift Box, $45.00
---
Have you found anything for him? Let me know what you think about this shop article in the comment box below. x Coco Louise